Cleanliness Whenever and Wherever You Want
Whether it's a small or large space, private residence or commercial building or site, Amaid4u Residential and Commercial Cleaning Services LLC will get the job done. We guarantee the highest quality and ensure our customers are happy with the cleaning services we provide.
We Provide The Following Services:
Basic cleaning
Glass and window cleaning with and without window frames
Regular housekeeping
Carpet, curtain and upholstery cleaning
Interior cleaning (rooms and ceilings)
Stairwell cleaning
Move-in and move-out and post construction cleaning
Neon sign cleaning
Construction site cleaning
Cleaning of open areas
Deck and exterior power washing
tile, grout  and ceramic floor cleaning
Marble restoration
Pet walking, pet sitting, we will even take your pets back and forth to the groomers
House sitting for utility purposes up to 4 hour wait times
House sitting for pets and plants (indoor and outdoor) while you are away
Minor repairs, exterior and interior painting
Removal of unwanted items (furnitue, clothing, odds and ends)
Our reliable service makes us the right choice every time. You have it made
when you have A Maid 4 U your "one call does it all" service.
Would You Like To Request A Particular Service From Us?
We will happily create a customized offer. Please call us at (240) 621-7161 or use our contact form.
Amaid4u Is Committed To:
A comprehensive service portfolio
Cleaning optimally adapted to your needs
Non-hazardous and environmentally friendly cleaning agents
Qualified, hard working, reliable and friendly personnel
Internal audits of finished work (we don't get paid until you are satisfied)
Rapid handling of complaints
Currently we are not accepting credit cards but when 20% of our customers want to use credit we will start accepting credit cards, I hope this no inconvience we do offer invoicing for regular customers.
COMMERCIAL OFFICES AND JANITORIAL SERVICES
Maintenance Cleaning: Regular and Reliable
We will thoroughly clean your office building, your house or your apartment. We can work on a daily, bi-weekly, weekly or monthly schedule. We offer the following maintenance cleaning services:
Dusting
Trash collection
Exteriors pick-up
Custodial services
Kitchen cleaning
Desks and cubicles
Bathrooms
Vacuum and sweep
Mop floors as needed
Strip/Buff/Wax floors
Amaid4u Cleaning Services Commercial Business Associations:
House of Printing-Burtonsville
Commotion- Germantown
Bathfitters-Silver Spring
Bathfitters-Laurel
A Step Above Early Learning Center-College Park
Sheehy Ford Gaithersburg-Gaithersburg
ABC Imaging - Silver Spring
Agape Early Childhood Learning Development Center-Brentwood
Parts Channel Inc-Jessup
Golden Pavillion Restaurant-Bowie
Edgemoor Club-Bethesda
Top Shape Fitness LLC-Columbia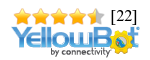 Amaid4u offers Party staffers for your next Holiday parties and celebrations
Corey Parker (Corporate Account Manager) Enjoying the weather with his Lil Princess